Introduction
A beautiful marble floor can really add to the look and feel of a room.
However, it is important to take care of your marble floor and polish it on a regular basis. This will ensure that it retains its shine and luster and looks great for years to come.
Below are some tips and tricks for polishing a marble floor:
– Use a soft cloth to apply a gentle polish to the floor.
– Rinse the cloth regularly as you work, and replace it as needed.
– Avoid using harsh chemicals or abrasive materials, as these can damage the surface of the marble.
– Polish the floor in a circular motion, working from the center outwards.
What You'll Need
Before you start polishing your marble floor , you'll need to gather the following supplies:
– A bucket
– Warm water
– A sponge
– A few drops of dishwashing soap
– A floor polisher
– Marble polish
Prepare the Floor
Before you start polishing your marble floor, you need to make sure that it is clean and free of any dirt or dust.
Sweep the floor with a broom to remove any loose dirt or dust. Then, dampen a cloth with water and wipe the floor to remove any remaining dirt or dust.
Make sure the floor is completely dry before you start polishing it.
Apply the Polish
Now it's time to put the polish on the floor.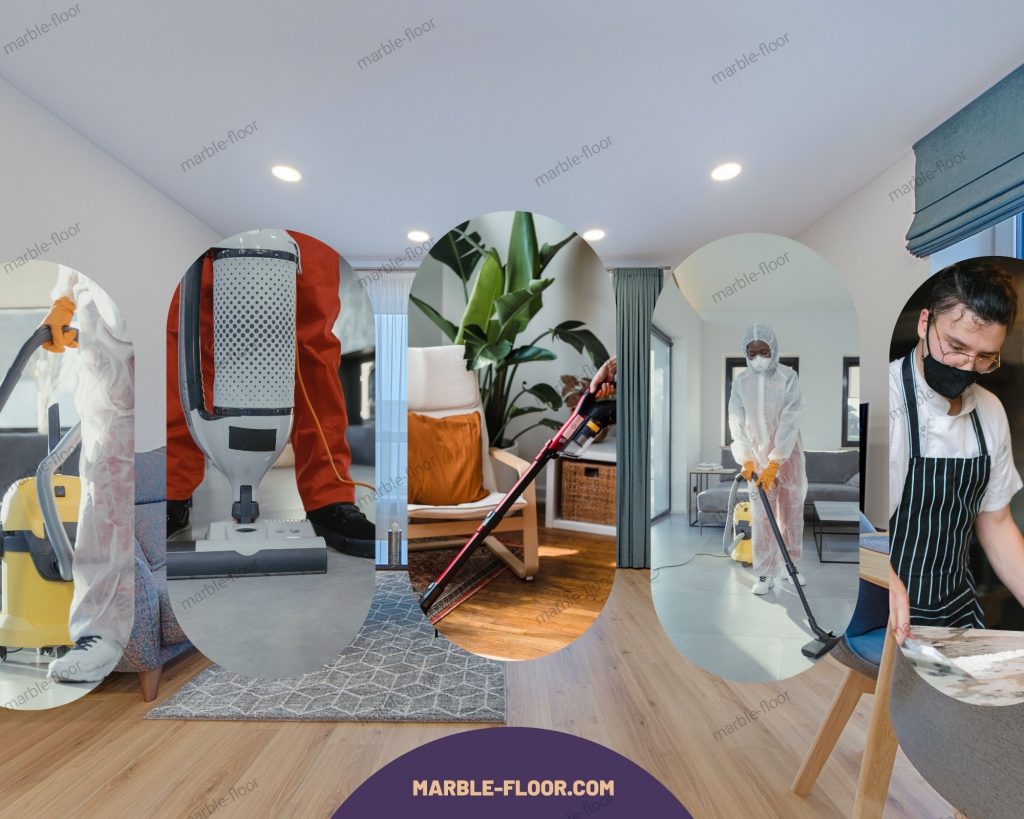 Apply the polish in a circular motion, making sure to cover the entire surface. Be careful not to let the polish drip onto the surrounding surfaces, as it may damage them.
Allow the polish to dry for several hours before walking on the floor.
Apply a Second Coat of Polish
After the first coat of polish dries, you will want to apply a second coat. This will help to seal the floor and protect it from scratches and other damage. Make sure to follow the same steps as you did with the first coat, and be sure to apply it evenly.
Let the Floor Dry
After you have finished scrubbing the floor, let it dry completely. Do not put any furniture back in the room until the floor is completely dry. This may take a few hours, or even a day or two, depending on the humidity and temperature in the room.
Buff the Floor
Now that you know how to polish your marble floor, it's time for the final step: buffing.
Buffing is the process of shining the floor with a buffing pad. You can buy a buffing pad at most hardware stores. Make sure to use a circular motion when buffing the floor, and be careful not to press too hard or you might damage the marble.
Buffing the floor will give it a beautiful shine and will make it look like new again.
Conclusion
You've just moved into a new place and are ecstatic to finally have your own home. But as you're cleaning, you notice a few spots on the floor that seem to be…different.
Don't worry, we've all been there. Polishing a marble floor can seem daunting, but with a few easy tips and tricks, you'll be able to get your floor looking shiny and new in no time.
Here are a few of our favorite tips for polishing a marble floor:
Apply the polish in small sections. Polishing a large area at once can lead to streaks and misshapen spots. Instead, apply the polish in small sections and go over it several times until you have achieve desired results.
Let the polish dry completely before walking on it. Make sure you give the polish plenty of time to dry before walking on it or placing any furniture back in that space – otherwise, you could end up with nasty streaks or scuff marks on your beautiful marble floor!